Solid Edge CAD, design, engineering, FEA and CAD data translation services
The internet's best off site engineering source!
Las Vegas, NV 89103 - Phone: 1-702-610-9748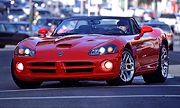 US Flat Pattern provides Solid Edge design, engineering, FEA and data translation services for all platform versions of Solid Edge
Solid Edge Velocity Series data migration
US Flat Pattern personnel are experts in automotive, aerospace, medical and consumer products engineering.
US Flat Pattern has an expert Solid Edge CAD staff that can help with your Solid Edge design projects in V12, V14, V15, V16, V17, V18 V1, V20 or V21. We also convert all types of files to and from Solid Edge format. We have full blown Solid Edge and Unigraphics CAD capabilities which includes complex surfacing, solid modeling, assemblies, components, photo realistic rendering, plastic part and sheet metal design packages.
For those extra tough bridging curves we can do the work in Unigraphics and migrate the data to Solid Edge seamlessly.

---
US Flat Pattern will analyze your Solid Edge design prior to tooling. We look at draft, gate locations, material selection and check your design for manufacturability before you tool it.
Designs in Solid Edge to military specifications.
Having problems meeting your key deliverables?
Send us your Solid Edge designs and we will detail them to your company specifications and get your programs back on track. Flat patterning (unfolding) also available for everything from oil pans to seat fabric flat blank layouts.
---
US Flat Pattern designs consumer products, automotive products, US military products and medical products.
Advanced aircraft engineering, wire harness formboard layouts, airfoils, black boxes, gaskets, (flat or formed), avionics, FEA (licensed professional engineers).
---
US Flat Pattern leases Solid Edge software from Siemens
---
Key word profiles:
Sheet metal, composite, surface, flat pattern services, wire forms, piping, wire harness formboard layouts, CAD design services, off site design services, off-site CAD engineering services, offsite CAD design and engineering services, off-site data translations, off site drawing conversions, aerospace engineering, automotive engineering, medical products engineering, consumer products design services.
---
US Flat Pattern
Las Vegas, NV 89103
Phone: 1-702-610-9748
Email: data@usflatpattern.com
Multiple payment methods: EFT, purchase order, check or credit card.


US Flat Pattern
Copyrights: 2002-2018. All rights reserved
---
Send mail to
data@usflatpattern.com
with questions or comments about this website or page.
Many pages on this website feature links to other sites, some of which are operated by companies unrelated to US Flat Pattern US Flat Pattern has no control over the content or availability of any linked site. Please contact us if you encounter any problems originating from our site or links on our pages.