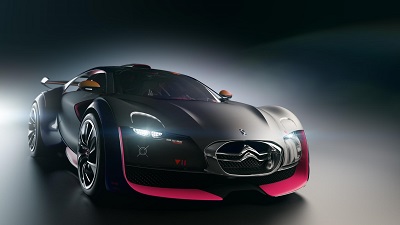 Unigraphics NX Design Services
US Flat Pattern primary CAD package is Unigraphics NX. Our NX software is legally licensed through Siemens. All of our employees are U.S. citizens living and working in the United States.
We have NX experts in all modeling disciplines whether sheet metal, wire routing, tube bending, plastic part design, composite class "A" work, assemblies or flat patterns.
Currently running Unigraphics NX12 (2018), NX 11, NX10, NX9 and all legacy versions.
See how it works video file
NX CAD Advantages
Excellent modeling and graphics capabilities

NX 3D modeling module has all of the tools to get your model mastered and get your product to market fast.
Rendering capabilities are only limited by your imagination. We can change light sources, rendering types, colors, line densities or create digital environments.
Exports to all neutral formats including 3D pdf.

The best drafting package in the business

Drawing capabilities within NX blow away the competition. Associative drawings with specific customer custom standards make consistency to your specs quick and easy.
Editing dimensions is a breeze with unheard of right mouse click functionality.
Shaded views. With 2D drawing shading, parts look crystal clear for PDF file sharing. 2d wireframe or shaded views at the click of a button.
3D PMI to 2D for suppliers to Boeing and Lockheed Martin. Stop quoting to partial information. All embedded properties and PMI can be easily extracted and converted to dxf, dwg, .txt or most any MS Office output format.
Parts lists exported to Excel with as many embedded properties as you choose to list. Easy spreadsheet use whether importing or exporting.
Pasting images and backgrounds is also a snap.


Speed

With synchronous technology we can now fully edit step files from any CAD package. This technology built into NX allows us to revise your dumb solid models without having to completely re-master them.
We have experts who have been on Unigraphics since version 1 in 1981. We get things done fast, correct and at a great price.


Efficiency

US Flat Pattern was one of the first engineering companies to work strictly through the internet. After 14 years of great service over the web, we have streamlined our services, cut our costs and held your costs consistent from year to year. Our prices remain internationally competitive. We will save you money from concept to completion.


Cost

Know your costs. Get a fixed price quote up front for your project. Quotes are free. Fixed quotes give you a better indication of cost than a simple hourly rate. Our people are fast and the total time to get your job done will equate to less hours than our competition.
Large project discounts are available. Call us for current specials or specifics at 1-702-610-9748 or email: data@usflatpattern.com
Payment options: Standard PO net 30 days, monthly billing, Visa, MasterCard, American Express, Discover, PayPal, EFT. Tell us how you want it and we will work it out. We want your business.