SolidWorks CAD, design, engineering, FEA and data translation services from
The internet's best off site engineering source!
Las Vegas, NV 89103 - Phone: 1-702-610-9748
US Flat Pattern capabilities are state of the art. Call us today for a free quotation or to discuss your specific needs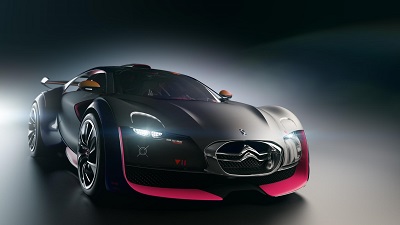 US Flat Pattern runs all of the major CAD systems to give our customers the data types they need. We do your design, engineering and data translation work in your native system and deliver identical data to your customers and suppliers for precision data exchange.
US Flat Pattern provides the best CAD solutions to your platform versions of SolidWorks 2018 --> 2007
US Flat Pattern has an expert SolidWorks staff that can help with your design projects. We can convert files to or from almost all CAD formats including SolidWorks. We have solutions for all of your CAD needs.
New product design, advanced surfacing, industrial design, automotive engineering, aerospace engineering, medical products and consumer products.
Flat patterns of sheet metal parts, unfolded fabric for automotive and aerospace fabrics (seats) and composite skin materials (aircraft panels).
US Flat Pattern owns legally licensed SolidWorks 2008, purchased in the United States from an official SolidWorks vendor.
Complete 2D and 3D SolidWorks support.
AutoCAD to SolidWorks conversions
Catia V6,V5-6, V5, V4 to SolidWorks
Unigraphics NX12, NX11, NX10, NX9, NX8.5, NX8, NX7.5, NX7 to SolidWorks
---
US Flat Pattern is a US based company authorized to perform DOD and US Government work.
We are listed with Dunn and Bradstreet and CCR. We do not outsource.
---
US Flat Pattern
Las Vegas, NV 89103
Phone: 1-702-610-9748
Email: data@usflatpattern.com
Multiple payment methods: EFT, purchase order, check or credit card.


US Flat Pattern
Copyrights: 2002-2018. All rights reserved
---
Send mail to
data@usflatpattern.com
with questions or comments about this website or page.
Many pages on this website feature links to other sites, some of which are operated by companies unrelated to US Flat Pattern US Flat Pattern has no control over the content or availability of any linked site. Please contact us if you encounter any problems originating from our site or links on our pages.