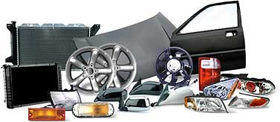 Reverse Engineering Services
Have a part with no 3D CAD data? Send it to us. We will measure it and create 3D models for you. Have a napkin sketch? No problem. Fax it to us. We will make you a model. Have an old 2D drawing? No problem. We will make it into a 3D model for you. We have a wide array of part inspection, measurement and design solutions available at great prices.
Free quotations. Expert service. Excellent outputs to all neutral formats.
All work is done in the U.S. by U.S. citizens under DOD Warning Banner NDA's. ITAR, JSFPO, DOD, OSHA, ISO compliant (non-manufacturer).
Engineering Disciplines
Acoustics
Aerospace engineering
Airfoil designs
Airframe engineering
Automotive engineering
Black box design
Brakes
CMM inspection services
Composite part design
Consumer products design
Control systems: Cockpit, doors, launch, monitoring equipment, routing, seals, weapons, wiring
Data translations
Design
Drafting
Drones
Exterior styling
Finite Element Analysis - FEA (registered Professional Engineers)
Flat blank patterns
Flight gear, helmets, heads up displays, noise reduction equipment,
Formboard layouts
Gear systems and components
Hand held electronic devices
Interior styling, seating, storage, structural
Launch vehicles
Lighting
Machine Design
Materials science
Medical products
Rocket science
Sealing surfaces
Space exploration technology
Test stands
Tires
Tooling
Tools
Turbine designs
Unfolded shapes
Weapons systems: Gyroscopes, ground targeting, air targeting, launch systems
Wheels
Wire harness flat patterns
Wire harness routing