US Flat Pattern - About Us page
The internet's best off site engineering source!
Las Vegas, NV 89103 - Phone: 1-702-610-9748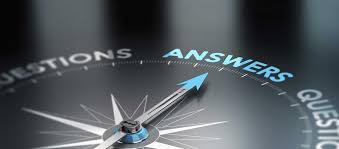 US Flat Pattern is in our 18th year supplying off-site engineering and design services over the internet. We continue to grow and to streamline our services. This keeps our costs low. We take pride in our international competitiveness.
We have performed engineering work for over 450 companies worldwide. We are registered to perform DOD and United States Government work. We are a U.S. company, listed with Dunn and Bradstreet and CCR. All of our software products are legally licensed through U.S. entities and all of our employees are U.S. citizens. All of our work is being done within the United States, complying with DOD requirements for JSFPO, etc.
US Flat Pattern is a group of designers and engineers who can meet your key deliverables whether you need 1 or 20 engineers working on your project.
Our security is extensive to protect customer data. Each employee and each customer (who wants it) has a private FTP link set up at the first phase of their project. Customer data is only accessed by you and the person you are sending it to. Data is only shared internally as required to complete your project correctly. Non disclosure agreements are the standard not the exception at US Flat Pattern. Send us your NDA up front and feel free to discuss the nature of your project. All of our employees have non disclosure agreements in place with DOD Warning Banner wording.
You might notice our website is void of the usual engineering illustrations of our work. this is by design to protect you and your content.
Thank you so much for your support.
US Flat Pattern
Las Vegas, NV 89103
Phone: 1-702-610-9748
Email contact: data@usflatpattern.com
Multiple payment methods: EFT, purchase order, check or credit card.


US Flat Pattern
Copyrights: 2002-2018. All rights reserved
---
Send mail to
data@usflatpattern.com
with questions or comments about this website or page.
Many pages on this website feature links to other sites, some of which are operated by companies unrelated to US Flat Pattern US Flat Pattern has no control over the content or availability of any linked site. Please contact us if you encounter any problems originating from our site or links on our pages.